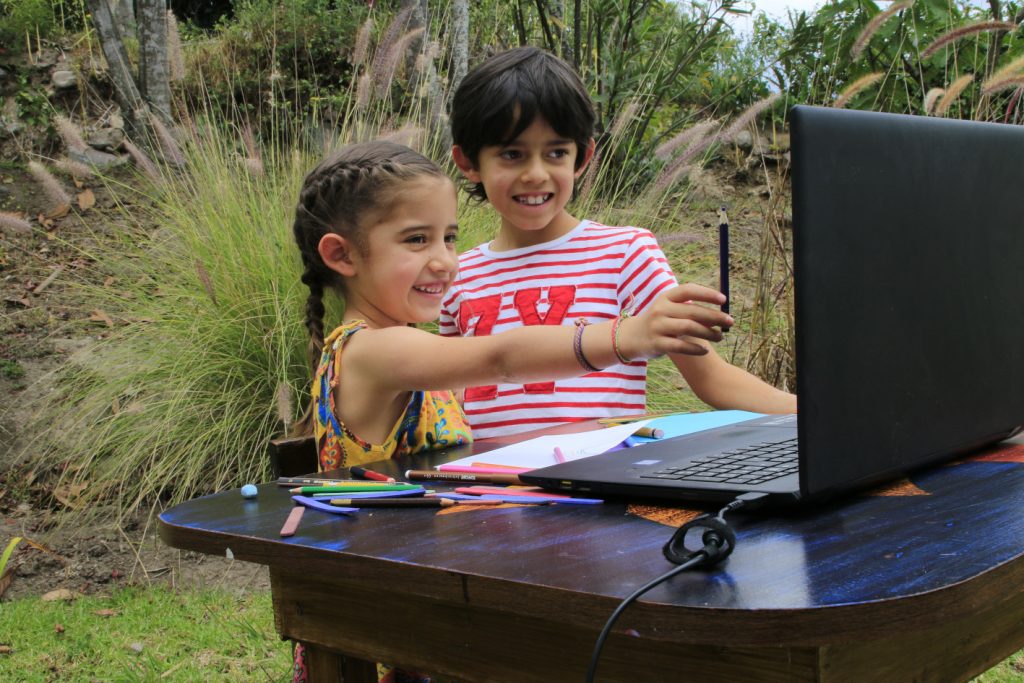 Because of the Covid-19 pandemia, educational institutions around the world are facing a challenging. Students and teachers were forced to stay home. Schools and colleges, they had to suddenly adapt to virtual education, applying video conferencing programs in most cases, and e-learning platforms in a smaller percentage. They accompanied these practices with other tools such as school applications and instant messaging, in addition to the classic e-mail.
The well-known Colegio Pachamama in the city of Quito, Ecuador required the services of TeamQ to introduce an e-learning solution to its institution. The work began with face-to-face training in the use and application of the new tools for the teaching staff. It also included the development of a video tutorial for the entire educational community, and on-site support once classes started.
Colegio Pachamama is an educational center that cultivates a humanistic philosophy and prioritizes human interaction. Due to the pandemia, the Pachamama found a way to integrate technology to that philosophy. The tools, chosen by the institution, together with the work of TeamQ made it possible to start the new school year successfully, even under the current circumstances.
Photo: TeamQ
#TeamQ #TeamQEcuador #TeamQQuito #ColegioPachamama #TrabajoRemoto #TrabajoRemotoEcuador #ProgramadoresEcuador #DevelopingDreams #SoftwareSolutions #RemoteJobs #RemoteJobsEcuador #RemoteJobsTestimonials #E-learning #E-learningSolutions #E-learningEcuador #TeamQTestimonials #ClientsTestimonials